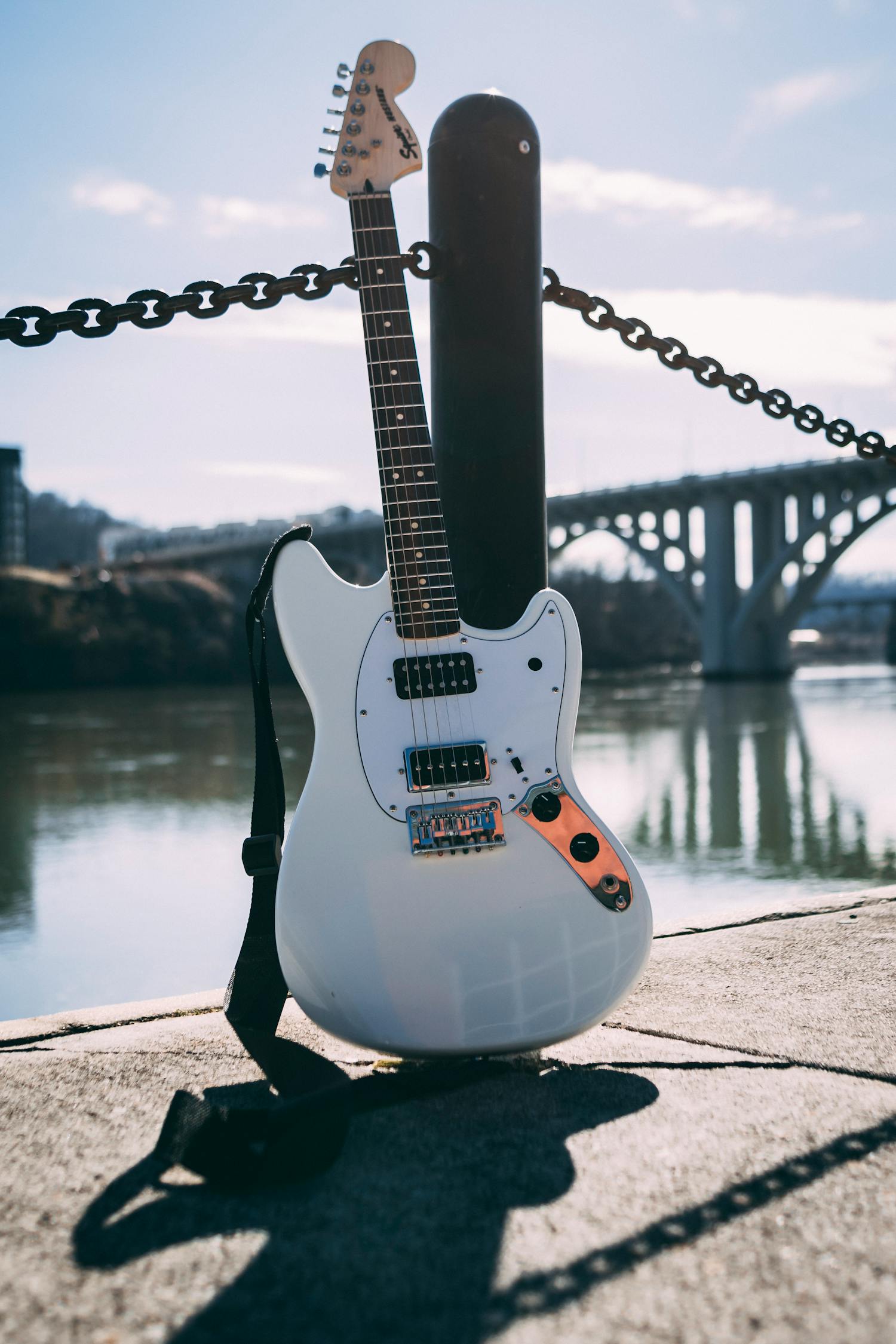 Have you been searching for a while for your first electric guitar? Or wondering what the best beginner electric guitars are? Then read on.
We've carried out extensive research into the best beginner electric guitars,and put it into this comprehensive guide.
If you are a child, lady or anybody with small hands then perhaps read this article as well where we list guitars with thin necks that are ideal for people with small hands.
If you compare the results from the two articles you'll definitely be on your way to finding the best guitar available.
Modern Era
Now in the modern era with a lot of technologies the electric guitar also has been upgraded with so many features and benefits that is very popular with both beginners and experts.
It has a solid body and has a feature by which it is easy to plug it in with an amplifier and sound it on.
People who are starting a career in a guitar or trying to learn they can go for it as there really some amazing best beginner electric guitars. The electric guitar has thinner strings on it which provide a sensitive pick up of sound and choice on it and make it an ideal instrument.
Techniques to play the electric guitar?
Nowadays, the electric guitar is trending and is widely famous as it is used by a number of famous guitarists.
This guitar gets connected with the sound pots or amplifier so that while playing it can come up with a louder and greater voice.
You can set the bass and volume of it to make it clear and as per requirement known as an extended technique where the voice of guitar can get amplified.
There are so many techniques available for playing electric guitar some of them pull offs, altered tunings, palm muting, etc. from the time the electric guitar has been introduced in the market it has made its own place in the field of guitar playlists.
So… without further ado, here are our list of the top 4 best beginner electric guitars in reverse order
4. Epiphone Les Paul Player Pack
Epiphone's Les Paul Player Pack has everything you need to start playing guitar right away
It includes a genuine Les Paul Special-II LTD guitar featuring two classic hum bucker pickups and a 10-watt Electra guitar amp with a 10ft guitar cable
Epiphone also includes a clip-on headstock chromatic tuner, a guitar strap, medium picks, and an easy-to-carry gig bag
And best of all for new players, the Les Paul Player Pack comes with free downloadable guitar lessons from media
Check the price here on Amazon.com
The Les Paul Pack is amazing for any beginner looking for their first guitar. It has made it onto number 4 of our best beginner electric guitars list and there's many reasons why. For one, it comes as a complete starter pack including pickups, an amp, strap and a carry bag. Not only that it comes with DOWNLOADABLE GUITAR LESSONS. Yes that's right it's the complete package.
The guitar as you can see, is also under $250 for all of that, you can't go wrong. All in all this guitar is amazing and proves that by having 900+ reviews on Amazon with a 4.5 out of 5 rating.
Here it is in action:
3. Yamaha Gigmaker 
PAC012 Old violin sunburst
15-watt Yamaha amp
Quickstart DVD
Picks, straps, strings, tuner
Check out the price here on Amazon.com
The Yamaha Gigmaker Electric Guitar Package is a great all round guitar pack at an affordable price, which is why it's made it to number 3 on our best beginner electric guitars list.
Furthermore, it comes complete with an amp, strap, picks and tuner and it's made by the huge Japanese guitar giant – Yamaha.
The guitar scores 4.5 out of 5 on Amazon with over 180 reviews, in other words you'll love this guitar pack.
Here is the guitar in action:
2. Squier by Fender Stratocaster
Pack Includes Squier Guitar, 15 Watt Guitar amplifier, picks, Cable, and strap
Engineered to capture the Essential recipe that makes Fender special
Stop Dreaming and start playing with this all inclusive beginner Guitar Guitar bundle
Designed and backed by Fender one of the most trusted names in musical instruments for over 60 years
Backed by a 1 year limited Warranty
Check the price here on Amazon.com
Again, this is another full guitar pack that makes it onto our best beginner electric guitars list. We really do feel that buying a full package when you're looking for your first guitar makes it so much easier. You won't have to hunt around for several different items not having a clue what to look for.
Therefore, this amazing guitar has defintely made it onto our best beginner electric guitars list as it is rated very highly across the internet, including Amazon where it has over 50 review scoring 4.5 out of 5 stars.
Here it is in action:
1. Donner DST-1S
Full-size 39″ electric guitar and all the accessories necessary to start playing, perfect for beginner and intermediate players.
Ebony fingerboard, Canadian maple neck, Solid basswood body, S-S-H pickups, One-way tremolo, Pickup switch, Volume & tone controls.
The electric guitar features a pick up selector switch, a volume knob, and two different tone knobs. 20 Brass Frets with Fret position Marks on neck and top of fingerboard.
Comes with 3W MINI electric guitar amplifier, gig bag, guitar strap, guitar capo, guitar strings, digital clip-on tuner and guitar picks as gifts.
Check the price here on Amazon.com
Yes, that's right. This Donner electric guitar has outranked the likes of Yamaha and Epiphone to our number 1 spot on the list of best beginner electric guitars list. It has 290 reviews on Amazon with a solid 4.5 out of 5.
Again, it comes as a complete package including strap, capo, amp, strings and is also under $150 which is an amazing deal.
Here it is in action:
Thanks for reading our top 4 list of the best beginner electric guitars. We hope it helps when buying your first guitar.
Happy Hunting!