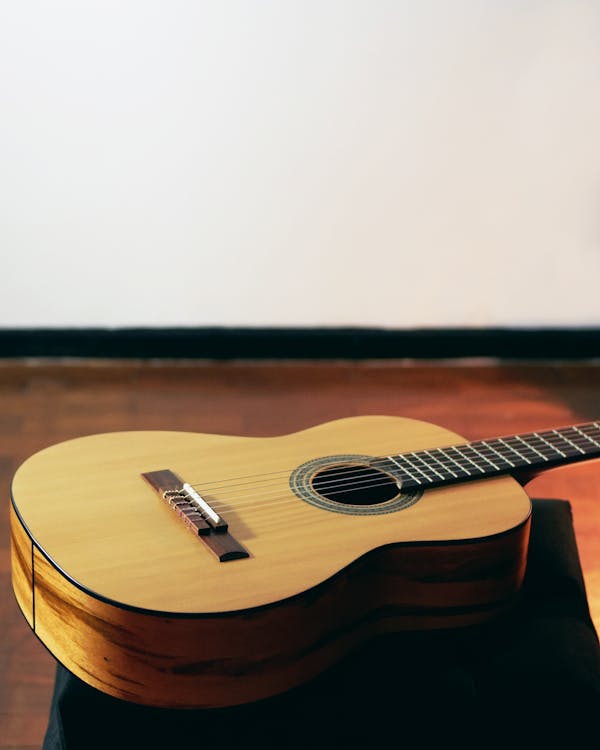 Best Acoustic Guitars Under 1000 – Incredible Mid Range Guitars 
When you are looking for the best acoustic guitars under 1000, it is difficult right? Or when you are planning to purchase any musical instrument for that matter, what are the key points you take in mind?
If you are at the guitar store and have a wide variety of options such as electric, classic or acoustic guitar what will you choose? Confusing right?
It's not only you who has so many questions, we all have this kind of query. So today in this article you will be cleared with which guitar is suitable and affordable for you. When we talk about guitars than there are not only 2 or 3 varieties there are numerous guitars. For now, we will take a look at acoustic guitars. 
If you are a beginner and have a smaller budget then check out our article, here on the best acoustic guitars for beginners.
Why choose an acoustic guitar?
The acoustic is one of the most popular guitars for so many guitarists. Why? Well, there are so many reasons and benefits to it. First of all this guitar is easy to play. Its strings are not so harsh for your fingers so you can play smoothly.
To listen to the sound you don't need an amplifier for it and the best thing is these guitars are lower in cost as compared to an electric guitar. If you are looking for the best acoustic guitars under 1000 then there are top 4 guitars at $1000 and under.
Best acoustic guitars under 1000:
Here are the top 4 acoustic guitar list to suit your budget with high rated quality with a mid-range price. All of them are value for money and have different elegant looks. 
4. Seagull 046386 S6 Original New 2018 Model
Solid cedar top
Scale Length: 25.5in
Wild cherry back and sides
Silver leaf maple neck
Check the price here, now on Amazon.com
It is not impossible to get something amazing at a low price. The seagull is a well-known brand. If you really want to purchase something special this guitar is ideal for you. The 046386 S6 Original is made with a mid-range price. These guitars are made in Canada with the wood of high quality. The neck and body of this guitars highlight its beauty. If we talk about its sound these guitars are made from a mixture of mahogany and solid cedar which makes its tone really warm and sweet. 
Here it is in action:
So, you can say it's a good investment. The elegance, the wood and string quality just made it for value for money products. It just has a low price because of the less popular name but the quality makes it one the top of 4. 
3. Taylor 114CE
Shape: Grand Auditorium
Back/Side Wood: Walnut
Top Wood: Sitka Spruce
Neck/Heel: Sapele
Electronics: ES-T
Check out the price here on Amazon.com
Want a Taylor experience at an affordable price? This is true with this guitar. You know the series of Taylor's 100 if you are a guitarist. This 114CE is a great model of this amazing collection.
The usage of craftsmanship for development of steel-string and wooden quality makes it more special. It has a 25.5 length of scale which makes it an all-rounder. Sitka spruce is created its body. It has a finish of matte furnish, having a bracing pattern that can be forward-shifted by using solid wood. It has a traditional plus elegant look. About the sounds, it has a resonant and load sound like Taylor.
The tone has a balance of clarity and warmness. 
Check out this video of it in action:
This Taylor 114CE guitar is handsome and made from the quality. With the blessed sound and feel you can feel this you are not wasting your money at all for a versatile partner on the stage. 
2. Fender Newporter Special
Fender-exclusive Newporter body shape
Painted solid Sitka Spruce top; painted solid Mahogany back and sides
Fender- and fishman-designed pickup/preamp system
Includes deluxe Gig Bag
Check out the price here on Amazon.com
The Fender California series is one of the best producers of acoustic guitars. These guitars are made from the iconic beaches of California as an inspiration. That's why this New Porter Special is named after Newport Beach.
Here it is in action:
What makes it distinctive? Let me tell you about the design. It has a smooth painted front and neck in an amazing matte black color. It has a high range of energy strumming like an electric guitar. Ultimately it makes you the brightest player because of its body.
This mid-price acoustic guitar is giving you the best quality and playability. It's also made it to second position for best acoustic guitars under 1000.
And here is number 1 in the top 4 best acoustic guitars under 1000:
1. Martin Road Series DRS1 Dreadnought
Solid Sapele Top, Back and Sides
Modified Low Oval Select Hardwood Neck w/Black Richlite Fingerboard
Fishman Sonitone Electronics
Black Richlite Bridge w/White Tusq Saddle, Chrome Enclosed Tuners, White Corian Nut
Includes Hardshell Case
Check out the price here on Amazon.com
With a whopping 4.5 out of 5 rating on Amazon.com with over 40 reviews. Not only does this guitar look beautiful it also ticks a lot of other boxes when looking for a guitar under $1000. This guitar is generally made for lovers of a harder tone and has a concert size body. 
So every musician once takes a try of this beautiful guitar with the great quality and superb electronics. So it is also one of the perfect options on the $1000 category. 
Here it is in action:
You can buy them at any respective guitar shop or online website. All of these guitars above have amazing different reviews and ratings. . So you don't need to go to so many shops. Just click and buy and make your next concert amazing with your elegant and handsome stage partner in your hand.